It's summer, and that means Austin residents need new ways to beat the heat!
Your roof is one of the most important factors in moderating the temperature of your home. That is true any time of the year, but it's especially noticeable in the summer – when many parts of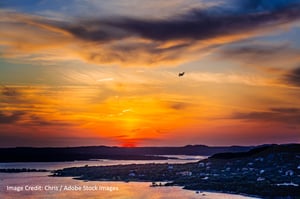 Austin will soar above 100 degrees for weeks at a time.
Luckily, expert roofers can rejuvenate your Austin roof in as little as a single day. With the right roof, you can trim hours off the time you run the air conditioning and still feel great in any room of the home.
At Longhorn Roofing, we're often asked which Austin roof options will cut out the most heat.
There are three big options for homeowners who want to upgrade their Austin roof for summer:
1. Cool Roof Shingles
Cool Roof Shingles are ideal for when you want to stick with the classic look of roofing shingles, and maximize their cooling power at the same time. They are each made up of reflective granules especially engineered to drive solar energy away. Cool Roof Shingles can mean a slightly bigger investment, but they're able to reduce your energy bill. Some of them even qualify for ENERGY STAR ratings.
2. Light-Colored Composite Shingle Roofs
A composite shingle roof doesn't have unusual reflective properties, but it can still help you keep the house cooler. The main factor here is color: Darker colors absorb solar energy, and lighter ones reflect it. Each set of shingles has a palette of different shades, so be sure to keep an eye on both the predominant color and the darkest one. For a work of art that will also protect your home, consider Owens Corning's gorgeous 2018 Shingle Color of the Year, Sand Dune.
3. Metal Roofing
Metal roofing provides a spectacular modern look. It reflects the greatest quantity of solar energy, so it is the best choice if summertime comfort is a major concern. On top of that, it has a low cost of ownership: It requires very little maintenance, resists mold and mildew, can't catch on fire, and causes rain and hail to skip right off.
Your roof is what makes your house a home – just think where you'd be without it!
The experts at Longhorn Roofing bring three decades of experience to every job. Our team of fully licensed and insured roofing professionals are always ready to help you.
It all starts with a complete consultation and written estimate for your roofing project.
To learn more or get started, contact us today.