About Longhorn Roofing – Roofers in Austin, TX
A well-built, high-quality roof is vital in order to protect your home. If you are concerned about the safety or quality of your roof and think it may need some repair work, or you are looking to replace your current roof, Longhorn Roofing can help.
Looking for Roofers in Austin, TX? Choose Longhorn Roofing.
We have been installing and repairing roofs in the Austin and Central Texas area since 1985 and have worked hard to establish ourselves as a reliable, trusted roofing company. We believe in providing our customers with the best products and service at a fair price, and always ensure our roofers are trained to the highest industry standards.
We carry full insurance and guarantee all of our work to reassure our customers while we are onsite, and after we have packed up and gone home.
Our customers are so happy with our work we have received an A+ Better Business Bureau rating, as well as the prestigious Angie's List Super Service Award in 2013.
What Makes our Roofing Services Different?
We are certified by Certain Teed Shingle Masters and GAF Authorized Installers, as well as being an Owens Corning Preferred Contractor. This means that when you hire Longhorn Roofing you are working with highly skilled roofing professionals, armed with the most current knowledge and up to date skills.
At Longhorn, we pride ourselves on offering the best choice of products to our customers, all from high-quality suppliers we have known and worked with for years. We are especially proud of our selection of energy efficient products that not only help you save money, but are environmentally friendly too.
To arrange a no-obligation roofing consultation, call Longhorn Roofing today at 512-982-6070!
Tom Green, Owner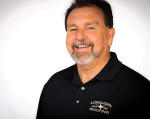 As a small business owner, Tom's philosophy is to meet the individual needs of each customer while treating them with the utmost courtesy and respect. Tom grew up building houses with his father. He took the reins at Longhorn Roofing in 2008 from founder Eddie Latham. Tom works hard to maintain positive relationships with his customer base and is proud to uphold the favorable reputation that Longhorn Roofing has earned over the years. In addition to overseeing the business, Tom provides quotes on new roofs and repairs and coordinates with the sales team and roofing crews.
Sandy Trumble, Office Manager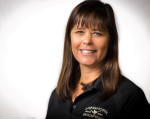 Sandy is the newest member of our team and joined Longhorn Roofing in 2013 as the Office Manager. When you call the office it is Sandy who will most likely be taking your call. In addition to helping Tom with his responsibilities, she also handles the accounting. Before joining Longhorn, Sandy worked as an office manager. She has a bachelor's degree in journalism from San Diego State University but has enjoyed Central Texas since 1999.
Joe Landry, Roofing Sales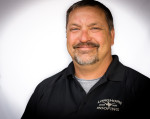 Joe has been in the roofing business for more than twenty years. He loves that his job keeps him outdoors while also allowing for some flexibility during the working week to spend time with his family. Joe provides quotes for repairs and new roofs. He works with customers from the initial meeting to the job's completion and final inspection. With his twenty plus years on the job, Joe is a master of the trade and expects perfection at every detail. He has excellent knowledge of composition as well as metal roofs for residential and commercial properties.
Eddie Fuller, Roofing Sales, and Repair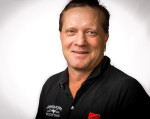 Eddie works on our sales team and is Longhorn's roof repair expert. A true veteran of the trade, Eddie has been a roofer for 23 years. He began his career as a teenager in Seguin and moved to Austin shortly after. From finding the source of an elusive leak to completing extensive repairs, Eddie is a professional with a "can do" attitude. Eddie also has a background in construction, which is a valuable skill set for a roofing contractor.
Don Cavanaugh, Roofing Sales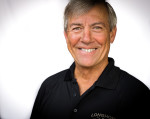 If you live in North Williamson County and need a new roof, Don is probably who will be out to meet you. Don is a retired Master Chief of the United States Coast Guard. Attention to detail and discipline are second nature. Likable and easy-going, Don has worked for Longhorn since 2008.
Orlando Jimenez, Roofing Crew Foreman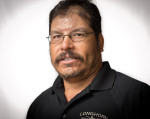 Orlando has been working on roofs for more than two decades and a vast majority of those years have been with Longhorn. He oversees all roofing projects and works alongside a crew of three others, two of whom are family members. Orlando enjoys the challenge and physical hard work of his job.