Here in Austin, summer is one of the top times to get a new roof.
If you want optimal performance from your roof, it's a great idea to have a roof replacement done before the peak of the hot season. Don't worry: Experienced roofers can handle it even when the temperature is soaring.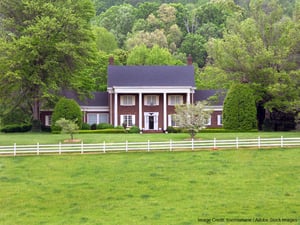 In May, June, and July, lots of people look at their budget and figure out if they can get work done on the home. Many homeowners consider buying a new air conditioner. They may not realize their roof is a great investment in their comfort, too.
At Longhorn Roofing, we handle roof replacement for homes and businesses of all sizes. In our decades of experience, we've noticed some big benefits to our customers.
If you need inspiration to move forward on summer roof replacement, check out this list:
A New Roof Means Awesome Energy Efficiency
A new roof is beautiful, but that's not the only reason to get one. No matter what kind of new roof you decide on, you're bound to get better energy performance. This curbs cooling bills and ensures your AC can maintain your desired temperature more easily.
You've got many exciting options to choose from, too:
Cool Roof Shingles
Cool Roof Shingles are made from a specialized roofing material that combines the classic look of conventional shingles with a high degree of solar reflectivity. By reflecting a tremendous amount of heat, they moderate thermal transfer and keep the house cooler.
Composite Shingles
Composite shingles are standard roofing shingles that don't have advanced reflectivity, but they can still make a home more energy efficient. When choosing composite shingles, it's essential to stick with a light color palette that's naturally reflective.
Metal Roofing
If you want to keep cool with the "hottest" new trend in efficient roofing, metal is the winner. Metal roofs have a remarkable modern appearance, reflect an extraordinary amount of heat, and resist all kinds of issues: From mold and mildew, to hail and fire.
A New Roof Translates to More Curb Appeal
Your roof is one of the first things people notice about your home. Making that excellent first impression can attract potential buyers and help you reach your goals faster. A new paint job helps, but a new roof is what really brings it all together!
A New Roof Adds Value to Your Home Fast
As the economy improves, people are rediscovering the idea that a home is the best overall investment you can make. A new roof isn't a "sunk cost" – instead, you get far more value out of it than you put in, even if you plan to sell your house right away.
Experts have estimated that a roof replacement can add anywhere from $5,000 to $10,000 to a home's value. Buyers don't have to worry about replacing the roof – new ones can last 30 years – so they are more likely to pay top dollar.
To learn more about your roof replacement options, contact us.