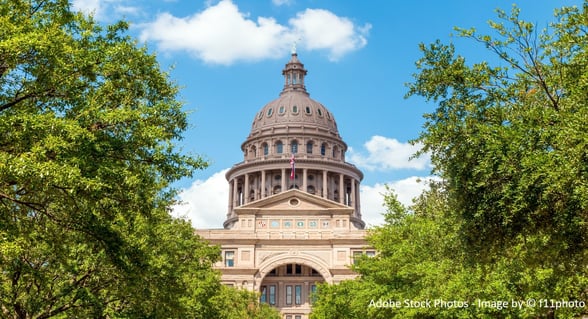 Are you concerned about the condition of your roof? Maybe you've recently been hit by a Central Texas storm -- or perhaps you know that your roof is old? At this point, maybe you're able to see the wear or have a leak that is staining your ceiling?
With the rough weather in our area, you want a company with experience. Here are a few reasons why an expert that's well versed in the conditions of the Austin area is important:
Melting Summer Heat
Humans can escape the over 100 degree days of summer here in Central Texas by keeping inside in the air conditioning, heading out to a pool, or soaking in Barton Springs. However, your roof gets no such relief. Summer means your roof is hit by the relentless sunlight all day and the heat day and night. Longhorn Roofing has been in business since 1985, which has provided them with many years of experience in making sure your roof repair or replacement is done right. Our goal is to make sure that your roof will last -- even in the blazing Texas heat.
Rain and Hail Storms
Have you ever been caught outside in one of our torrential rainstorms? You probably had your umbrella turned inside out. That's what the heavy rain can do to your old roof shingles, too. Longhorn uses only experienced and well established roofing professionals to install our roofs. That means that when we install a roof, we know how to make sure that the metal or composite is securely attached so that it will last through wind, rain, hail and sleet.
Sudden Cold Fronts
Nothing is more iconic to the Central Texas weather patterns than sudden and unexpected cold fronts that drop the temperature by 30 degrees in just a few hours. Those sudden changes are uncomfortable for us and tough on your roof. Fast expansion from heat, followed by contraction from the cold, can cause poorly installed or poor quality shingles to crack and break.
That is why Longhorn only installs:
High-quality 3-step process shingles
Composite shingles from industry leaders GAF, Atlas, Owens Corning and Tamko, including laminated shingles with superior durability and a 30-year, 110 mph wind warranty
Custom-manufactured, 24-gauge, standing-seam metal roofs that we construct on-site for a superior fit
Can Roofing Last in the Central Texas Region?
In spite of the beating it takes, your roof can withstand the weather if you choose the right materials for your situation.
Here are the life spans that you can expect with the various types of roofing materials:
Composite shingle roofs last 15-20 years.
Metal roofs last 35-50 years.
Trustworthy Austin Roofing Experts
If you need a new roof, make sure it is done right. Longhorn Roofing has the experience and a keen understanding of our local area. Longhorn will make sure that your new roof withstands anything the Central Texas weather throws at it.
Call us today at (512) 982-6070 or click the button below to fill out a form so that a complimentary estimate can be scheduled.