Did you know that National Roofing Week is celebrated every June?
It's true, and it starts Sunday, June 3 and lasts until Saturday, June 9!

During National Roofing Week, teams like the one at Longhorn Roofing work to help members of the public understand the importance of a roof to the safety and comfort of any structure.
This is your opportunity to learn everything you need to know about hiring true Austin roofing experts for your roof repair or roof replacement. Plus, you have the chance to learn more about this industry and what its dedicated members do to give back to the community.
NRCA Events Are Taking Place All Week Long
Members of the NRCA are distributed all over the United States, as are their clients. With the help of the internet, however, you can take part in the festivities from wherever you may be.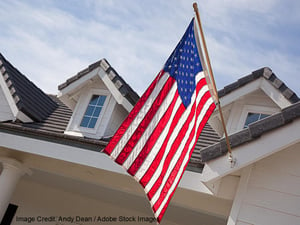 Social Media Campaign
NRCA and member social media accounts will be using the hashtag #nationalroofingweek to highlight how roofers around the country (including Austin roofing experts!) have worked hard to be valuable members of the community, making lasting contributions on the roof and off.
When you tune into the NRCA Twitter, you'll get informative themed content daily:
Sunday: Kickoff and introductory video for National Roofing Week
Monday: Employee appreciation for roofing leaders around the U.S.
Tuesday: Employee training best practices – doing even better for you!
Wednesday: Community outreach and charitable giving information
Thursday: Signature residential and commercial roofing achievements
Friday: Retrospective and winners of the Children's Art Contest
Saturday: Wrap-up party and getting started on 2019's big event!
Charitable Giving Campaign
You can join your local Austin roofing experts in making a charitable donation to the cause of your choice. Members have been encouraged to get involved during National Roofing Week and hope to raise millions of dollars for child welfare, cancer research, and much more.
This June, Get Your Roofing Questions Answered with Longhorn Roofing
As the premier Austin roofing experts, we make it a point to be sure you can always come to us with questions by phone or email. Still, we know that, sometimes, roofing concerns can end up on the back burner until things suddenly turn urgent.
Any Austin roof repair or roof replacement is faster, less expensive, and more convenient when you take care of it early on. If you've been wondering about your roofing options or anything to do with keeping your roof healthy, it's truly the best time of year to reach out.
With the highest quality materials and the best craftsmanship around, we can help you stay more comfortable while reducing your energy usage. There's no need to struggle with huge AC bills!
To find out more or get started, contact Longhorn Roofing today.