Central Texas metal roofing is becoming more popular by the day – and it's no surprise!
Metal roofing is durable, beautiful, economical, and ecological. Central Texas metal roofing is also homeowner-friendly, since it helps homes resist all the weather conditions our area can muster. A good roof means your home lasts longer, and metal is the best in the business.
As more people look for information on Central Texas metal roofing, however, misinformation is starting to work its way onto the Web. As metal roofing experts here in Austin, we decided to round up some of the most pertinent and interesting facts for today's blog post.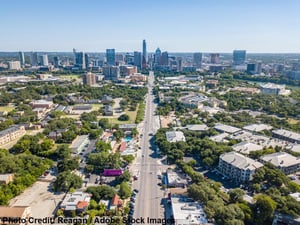 Did you know ...
Metal Roofing Tends to Cost 25%-50% More to Install – But It Lasts Twice as Long
Metal roofing is a more costly upfront investment .... but it stands up better than almost anything else you can buy. An average shingle roof is designed to last about 15-20 years, whereas Central Texas metal roofing can endure for 50 years or more. Metal requires less maintenance, too.
Your Insurance Company Can Require You to Replace Your Roof
Insurance company standards are based around the shortcomings of shingle roofs, not residential metal roofs. In some cases, insurance company can actually require you to replace your roof, even if there's nothing wrong with it. Long-lasting metal roofs protect you from this chore.
Metal Roofing Can Cut Energy Bills by 25%
So, about that "extra" 10% cost: Thanks to the energy efficiency of Central Texas metal roofing, you might find you make up the cost within just a few years. Metal roofing reflects a tremendous amount of solar radiation, making it easier to reach and maintain the cool temperature you want.
Metal Roofing Material is 100% Recyclable
What happens if you decide you don't care for metal roofing after all? Replacing any roof can be a hassle, but at least there's this bright spot to think about: Central Texas metal roofing is 100% recyclable. So, you won't have to worry about all that material filling up landfills.
Old-Fashioned Drawbacks of Metal Roofing No Longer Exist
Sure, there were a few things about older metal roofs that weren't so great. The biggest example is how first generation metal roofs used to fade in the hot sun. These days, you won't see that problem. In fact, traditional shingle roofs are much more likely to fade over time.
Yes, It's True: Metal Roofs Resist Mold and Mildew
Anyone who's ever had mold or mildew in the home knows it can be a real health hazard. Some forms of mold are extremely dangerous, and even those that aren't can cause serious respiratory issues. Metal roofs resist this growth and don't have conventional insulation that can foster it.
If you've heard some wacky things about metal roofing in the past, well, now you know.
Need more? The best way to get personalized advice about metal roofing is to call the experts.
Contact Longhorn Roofing today to discuss all your metal roofing needs.