With strong winds and extreme heat, you might be worried about whether your roof is able to hold up. Having your roof inspected when you are concerned -- and not after bad weather hits -- is a good first step.
Maybe you've already gotten the approval for a replacement from your insurance company and are wondering what to do next?
If you need a roof replacement, here are a few items to be aware of:
1.) High-Quality Composite Shingles Provide Value
If you have an older roof, you may be pleasantly surprised at the number of choices you have for a new roof. At Longhorn Roofing, we use only the best shingles from industry leaders like Owens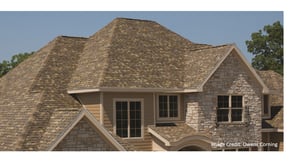 Corning and GAF.
High-quality composite shingles from these companies will last 15 to 25 years in Central Texas because they are made with a 3-step process:
-Molded fiberglass core
-Asphalt covers over the core
-Topcoat of ceramic granules covers the asphalt
When looking for a company to do your roof replacement, make sure they offer you products that will last.
2.) New Options for Enhancing Curb Appeal
If you are going to spend the time and money to get a new roof, you might want to consider how you can use it to upgrade the appearance of your home. Remember that your roof is often half of what people see as they look at your home. Consider these upscale options:
-Different colors of shingles that can change the appearance of your home and even improve energy efficiency.
-Dimensional shingles that look more like older roofing materials such as tile or slate, but offer all the fire-retardance, wind resistance, and low load on the roof of a composite shingle.
New roofing materials can go a long way to helping you have a safer, cooler home, as well as give it a higher resale value.
3.) Metal Roofing Austin is a Popular Replacement Option
Another very popular roof replacement option in the Austin area is metal roofing. Lasting from 30 to 50 years, Longhorn Roofing's custom created metal roofs are not only the most durable, but are also built to be attractive and energy efficient. By custom creating a metal roof using our own, extra strong 24-gauge metal, Longhorn Roofing's metal roof replacement choices are both a practical and a stylish option.
Our unique metal roofing system has:
-Specialized coatings to improve durability and energy efficiency
-Standing seams to prevent leaking and unsightly rusting
4.) Choosing Austin Roofing Replacement Experts
We have experience and understand how insurance claims work. We are happy to work with you to answer any questions you may have. Even better, we will make sure that we work with you to get you the roof you want at a price you know you can afford.
Beyond roofing, our specialty is pleasing our customers. That's why we've been in business for over 35 years!
Contact us today to set up a free estimate.