Summer is a busy time in Round Rock roofing.
May is the peak of the rainy season, and people are double-checking to make sure the roof's still sound.
Sometimes, you might need – or want – to replace your roof. Replacing the roof is an investment, but it'll give you peace of mind for many years to come.
And a new roof doesn't have to be pure overhead: It can also be fun. Your roof can express your personal style. Plus, there are different roofing materials with their own valuable features.
When a roof is made from quality materials and installed by experts, it'll do the job through thick and thin. Still, the best option is to pick a roof that reflects your lifestyle and enhances the home.
Which roofing materials are right for you?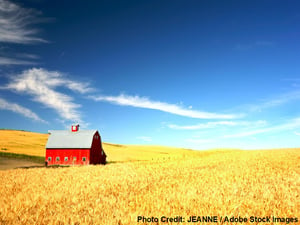 Here's a crash course in the best Round Rock roofing options:
Composite Roofing
Composite roofing uses individual shingles made from a variety of materials, including asphalt and fiberglass. They mimic traditional cedar shake shingles in appearance but are much more durable, lasting 15-25 years. There are two kinds, with dimensional shingles lasting longer and having stronger weather resistance capabilities than 3-tab shingles.
Pick this type of roof if:
A traditional cedar, tile, or slate look is part of your style goals.
You want a low upfront investment without sacrificing quality.
You live in an area with few major windstorms, rain, or hail.
You want a new roof, but may be moving within 5-10 years.
Metal Roofing
Metal is fast becoming one of the most popular Round Rock roofing options. Metal roofs resist harsh weather like nothing else out there, with rain and hail simply running off them. They are fireproof and highly resistant to rust, mold, and mildew. Because they reflect solar radiation, they reduce both your cooling and heating bill. This makes them great for the environment, too.
Pick this type of roof if:
You're comfortable with a higher upfront investment and lower cost of ownership.
You want to cut your electric bills by an average of a few hundred dollars annually.
You're in an area subject to major storms, or one where mold and mildew are worries.
You want a roof that will last long enough to pass your house on to your grandchildren.
Cool Roof Shingles
Cool roof shingles are also known as solar reflective shingles. This roof consists of traditional shingles made with special reflective granules. The granules imbue the shingles with special reflective properties, allowing them to reflect more solar radiation than regular roofs (though not quite as much as metal roofs.) The surface also has a glittering shine to it.
Pick this type of roof if:
You want to balance the performance benefits of metal with the appearance of shingle.
Your new roof needs to look similar to your current one or others in the neighborhood.
You're investing in a new roof to reduce monthly bills or prepare the home for selling.
To get personalized advice, contact Longhorn Roofing.