If you've been watching the news carefully lately, you might have heard about a new law that could affect you when it's time to look for a new roofing company here in Round Rock.
Under Texas House Bill 2102, changes have been made to the way roofing contracts in Texas must be written. Also impacted are the types of incentives a roofing company can offer.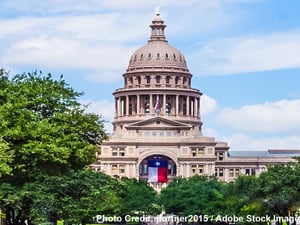 North Texas Roofing Trend Declared Illegal in Anti-Scam Push
In North Texas areas prone to hailstorms, some roofing contractors had become notorious for offering to waive homeowners' insurance deductibles and essentially provide a free roof.
The practice has actually been illegal since 1989 and can be a sign of a roofing scam.
A case of poor wording in the original law led to reduced enforcement. What's more, differing licensing and permitting standards across the state have contributed to confusion on the matter.
Occasionally, homeowners accepting these "rebates" have been implicated in insurance fraud.
Much more frequently, however, homeowners have agreed to roof replacement with a waived deductible only to find that the supposed contractor disappears after the claim has been filed.
This is a common practice among "storm chasers" who take advantage of honest Texans.
What to Do to Get the Best Roofing Service Around in Round Rock
Roofing companies Round Rock TX can really trust will never offer to waive, split, or otherwise reduce an insurance deductible. Instead, a reliable roofing team will look for other ways to pass on savings to you so your roofing project is more affordable.
These include things like:
1. Using the Best Materials Available
Quality materials are an essential part of making sure your roof stands the test of time. Here at Longhorn Roofing, we believe in providing excellence through the best materials available and a customized implementation. For example, all of our metal roofs use high-gauge Galvalume steel panels that have been fabricated on site to meet your exact needs.
2. Eliminating Unrelated "Hidden Fees"
Some roofing contractors have a tendency to bloat bills with charges and fees that, in a well-run business, customers never need to worry about. Nationwide companies and small industry newcomers can both fall into this habit. With Longhorn, your costs will be spelled out in writing from the start. That differentiates roofing companies Round Rock TX can rely on.
3. Working with Reputable Vendors
Every roofing company needs to get materials and training from somewhere. We cultivate long-lasting relationships with vendors so we can pass additional savings on to you. Plus, our team members have the latest knowledge and training from the top roofing suppliers in the United States: Brands like GAF, Owens Corning, CertainTeed, and many others.
For many cash-strapped Texas homeowners, the thought of a "free" roof sounded pretty good. Just remember, if something sounds too good to be true, it often is.
For roof repair and replacement from one of the top roofing companies Round Rock TX locals rave about, contact us today. We look forward to helping you soon.