If you're looking for Austin Texas roofers, odds are good you do it like this:
First you search for "roofers near me."
Then, you check out a few websites.
Finally, you call one or two roofers.
It's never been easier to find Austin Texas roofers online, but it's important to know who you're dealing with. Even if a company has a good website, they're not necessarily the best local roofers.
That's why it's so valuable to make contact with your prospective roofer by phone. Email also helps, but a live conversation can give you a good sense of who you're really dealing with.
Asking a few quick questions can help you avoid a headache later.
So, what do all the best Austin Texas roofers have in common?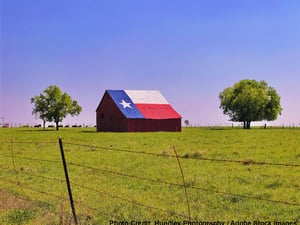 1. They Make (and Keep) Appointments
We all know what it's like to sit around all day waiting for a service appointment. "The cable guy" is the traditional culprit, but homeowners know it happens more than that. The best roofers are precise because experience gives them good insight on how long each project will take.
2. They'll Give it To You in Writing
You should never get any work done around the house without a contract – and that definitely includes the roof. Not only should you expect a cost estimate, but also a breakdown of expected schedule and how the roofer will handle it if anything doesn't go according to plan.
3. They Listen More Than They Talk
Ultimately, a good Austin roofer will visit your house to get a good look at the current condition of your roof. In the initial call, though, they should listen to you and give you pointers on the information they need. Your observations can help a roofer find the source of problems faster!
4. They Can Deal With Insurance
No matter your need, homeowners insurance can only reimburse work done by contractors who are following all applicable laws and licensing procedures. When roofers are willing to help with your insurance claims after a storm, it usually means they understand and use the system often.
5. They'll Clean Up the Place
Here's something many homeowners don't know until it's too late: A roofing project can lead to a lot of debris on the lawn. That often includes sharp objects like roofing nails and shingles. A trustworthy roofer will bring special equipment to root out the junk after the work is done.
6. They Have References
Even if you're completely satisfied with what a roofer tells you over the phone, go online and check out their references afterwards. Austin Texas roofers who are trusted by the community have plenty of reviews and testimonials – our 4.6 Google review score speaks for itself!
Picking the best roofer for your job will save you time and money – but it shouldn't be a hassle. Why not start with the trusted local team that's been in the business for more than 30 years?
Contact us today to find out more.