When it comes to roofing, Austin TX should only accept the very best.
A lot goes into providing the best roofing Austin, TX has ever seen. Most of that goes on behind the scenes, before a professional even visits your property – let alone gets up on the roof.
That's why it's essential to only choose a reputable local company for your roofing project.
What separates outstanding roofing in Austin, TX from the rest?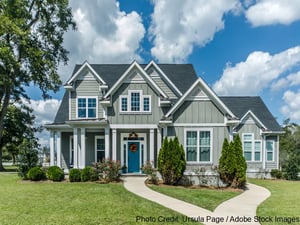 Outstanding Roofers Put Everything You Need in Writing
There should never be any mystery when it comes to your roof. When you need a professional roofer, every project should start with an on-site inspection and explanation of the services that will benefit you. Then, you should get an estimate and project timeline in writing.
This protects your investment – by ensuring there won't be unexpected costs once things get underway. Just as important, it ensures you won't waste a lot of time waiting around for a project to get done or have to reschedule a dozen times.
Outstanding Roofers Live and Work in Your Community
While it may be tempting to pick the "big name" national brands, a team like Longhorn cares about your success and depends on your happiness to stay in business. The big guys don't!
This distinction is even more vital in storm season. Unscrupulous characters show up after spring hail storms, claiming they can offer cut rates on the repair jobs you need. However, they won't stand by their work and will often disappear. But we deliver reliable roofing Austin TX trusts!
Outstanding Roofers Offer You Better Value for Your Money
The best roofers have some expenses that others don't bother with. In addition to the insurance every good roofing team should have, they invest in training their team and buying excellent equipment.
This may mean certain roofing jobs are a little bit more expensive. However, you save money in other ways. Established roofers have relationships with suppliers which means they can pass the savings on to you.
Outstanding Roofers Have a Waiting List Sometimes ... Really!
A waiting list might not sound like something you want your roofing team to have. But when you think about it, you'll understand why this makes such an important difference.
Longhorn Roofing, for example, has 25 reviews on Yelp with a 4.5-star rating. We have several projects scheduled at any given time.
But we also have the personnel to get each job done quickly – up to ten roofers will provide the utmost care to your project and even make sure all the debris is completely cleared away.
There may be times when a waiting list is an inconvenience. Yet we'll always strive to get your project done promptly, especially if you have a roofing emergency. And once we work with you, you can rest assured that the job is always done right.
To find out more or to get started, contact Longhorn Roofing today.