Do you like the industrial chic look? This modern style takes a cue from former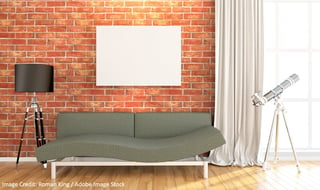 factories and other industrial spaces that people convert into lofts or downtown businesses. Using concrete, unfinished wood, and neutral colors along with high ceilings and lots of light can convert any interior into industrial-chic. To finish, contact an experienced metal roofer to continue the industrial look on the exterior.
Metal Roofing Offers Several Industrial-Chic Choices
While plain galvanized steel is often used in industrial settings, you will be surprised at the variety of metal roofing that is available that would fit in with the industrial style of your Austin-area home or business.
Here are some of the possibilities an experienced metal roofer like Longhorn Roofing can show you:
Galvalume coating choices such as grey, white or black that can create a modern, industrial look
Clean, standing-seam panels that create sleek, stylish roof lines
Ways to raise the ceilings of your building when installing a new roof
Metal Roofing Creates an Authentic Look
The aesthetic appeal of industrial modernism uses basic components like:
Concrete
Black and white paint
Glass
Steel
Raw or salvaged wood
Exposed brick
Pipes
Putting these together creates a rough, warehouse feel. A metal roofer can help you complete this unfinished look by adding that authentic touch of the type of roofing frequently used in industrial settings.
Metal Roofing is Practical
The main point of industrial design is to make living and working spaces more functional and practical, eliminating the fuss of extra maintenance, upkeep, and care. As any experienced metal roofer can explain to you, metal roofing is one of the most maintenance-free and long-lasting roofing choices you can make.
Here is what you can expect:
Durable roofing protection that will last 30-50 years
Roofing that is resistant to lichen, moss and even hail
Excellent fire resistance to protect your building
Wind resistance that helps to protect your home during our Central Texas storms
Custom Metal Roofing Provides Many Choices
Not all metal roofs are alike. A poorly installed, low-quality roof can't last the heat and cold of our weather and can leak when the bolts start to rust.
Longhorn Roofing creates custom metal roofs that have:
Standing-seam roofing that protects all fasteners from the weather that create a clean-line look
Thicker 24-gauge steel panels (not the thinner 24-gauge many companies use)
Galvalume coating that provides energy efficiency and durability
Longhorn Roofing's custom roofs are made on-site to make ensure that the pitch of the roof is exactly right to provide long-lasting protection for your home or business. Metal roofing is the perfect finishing touch for a chic, industrial look. Longhorn Roofing can make sure that it looks, and is, durable.