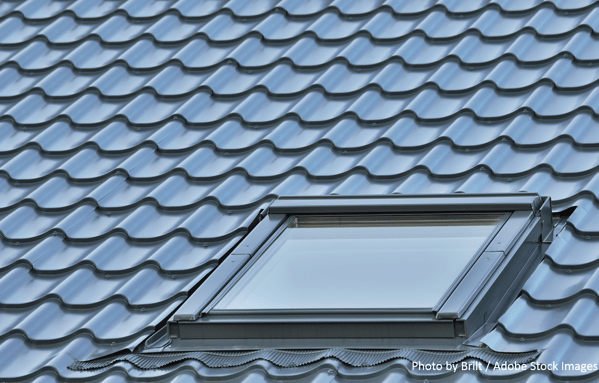 More homeowners are looking for ways to save energy and reduce their carbon footprint. Many people in the Austin area want to be environmentally-friendly; an energy-efficient home is an important part of promoting environmental and economic sustainability in our community. Are metal roofs energy efficient? Absolutely.
Here's what you need to know:
Metal Roofs Lower Energy Use
Your roof is the part of your home that gets the most heat from our Texas sun. Asphalt roofing absorbs the energy, which gets trapped in your attic and can raise your home's temperature, making your HVAC system work harder. Metal roofs reflect the heat and save up to 40 percent on summer cooling costs.
According to the Metal Roofing Alliance, "Cool metal roofing" is attractive and available in:
A variety of colors.
Multiple textures and profiles.
Steep or low-slope applications.
Painted Metal Increases Energy Efficiency
Cool roofing coatings are special reflective pigments that reflect the sun. These coatings can also:
Protect the roof from UV light.
Offer additional water protection.
Increase the durability of the roof.
Longhorn roofing uses Galvalume coated roofing, which is effective at heat reflection. In addition, we use Kynar 500 paint that's formulated with special inorganic cool pigments to boost solar reflectance. Since these pigments don't affect color, darker roof colors can have the same cool roof benefits of energy efficiency and high reflection of the sun's rays.
Metal Roofs are Environmentally Friendly
Another part of energy efficiency is reducing the need to replace roofing so often. Because metal roofs can last 30-50 years, they often last twice as long as an asphalt roof, saving a home owner money in replacement costs -- and the environment from so much waste. In addition, many metal roofs are made up of 30-60 percent recycled materials. Better yet, they can be recycled again when your roof finally does need to be replaced.
Metal Roofs Cost More Now, But Less Later
The truth is a metal roof may have a higher up-front cost than traditional roofing. However, that initial cost can be offset by reduced energy costs for many years, along with the fact that metal roofs are more durable and generally need to be replaced with less frequently.
How to Obtain Highest Energy Efficiency
In order for a metal roof to give you excellent energy efficiency, it needs to:
Be made of high-quality roofing materials.
Have solid standing-seam construction.
Be installed with correct decking and insulation.
Use premier quality reflective paint, especially for metal roofing.
Longhorn Roofing - Established in 1985
We've been installing standing-seam metal roofing in homes and commercial buildings in Austin for decades. Our professionals use only the top-of-the-line materials and construction techniques. We install custom metal roofs on-site to achieve a perfect fit and pitch. With the customization offered by Longhorn Roofing, we know how to provide your home or building with the highest possible energy efficiency available.
If you are thinking about an energy-efficient metal roof for your home or commercial building, contact us today for a complimentary estimate by calling us at (512) 982-6070 or by clicking on the button below to fill out a form today.