Looking for an Austin TX hail repair roofing contractor? Especially after a storm, homeowners worry they'll need to choose between quality and price when they need a hail damage roofer. Unfortunately, choosing the lowest priced roofer oftentimes means getting someone who can't live up to their promises – or who isn't really qualified in the first place.
Longhorn Roofing is the Austin TX roofing contractor that believes you shouldn't have to choose.
With more than 30 years of experience, our team knows how to price a job and get it done right the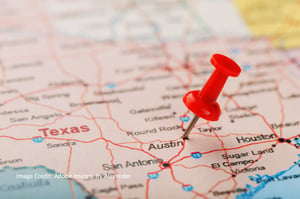 first time. Our preferred relationships with the top roofing manufacturers means we can get supplies at deep discounts. We use the power of our local reputation to deliver top quality work at a price you can really afford.
A Well-Built Roof is Your Home's First Line of Defense
At Longhorn Roofing, we truly understand the importance of a high-quality roof. Your family relies on your roof to endure the heat of summer and the storms, wind, hail, and snow of winter and spring. You deserve to know that you're in good hands year-round – and that comes only from true quality roofing.
Our goal is to be your Austin TX roofing contractor of choice.
Our process is customer-centric; we make the roofing process easier for you by including the following:
-Deliver a free initial project estimate based on an in-person evaluation of your roof

-Give you all of the facts on possible courses of action and what to tell your insurer

-Provide a formal written estimate so you know exactly what you get – no surprises

-Schedule the job, get it done on time, and certify quality with a 12-point inspection
Roof Replacement, Roof Repairs, and Metal Roofing Made Simple
Longhorn Roofing is the Austin TX roofing contractor with the expertise to do any job successfully. We have one of the longest track records with residential metal roofing, the most energy efficient and durable roofing system on the market today. With maintenance, standing seam metal roofing can last 50 years or more.
We strive to be the Austin TX roofing contractor that puts your needs first. We've already helped your friends and neighbors get beautiful, affordable roofs, winning some of the highest ratings on Facebook, Google, and Yelp of any local roofing team. We hold an "A+" Better Business Bureau rating, too.
See the difference that a family-owned local business can make. Call Longhorn Roofing today.