Oftentimes, homeowners are unaware when they need to replace their roof. Although this is common, it should be noted that there are a few simple ways to gauge whether you need a new roof and that you should be looking at roofing companies in Austin, Texas.
In areas like ours, it's important to check your roof's condition on a regular basis due to the extreme hot and cold temperatures that the area experiences on an annual basis.
Below is a list of the leading signs that it may be time to replace your roof: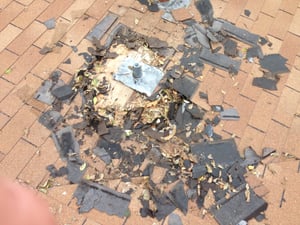 The Age. If your roof is over 15 years old, it is time to start thinking about a replacement. Even if you do not see any apparent signs, it's a good idea to get feedback from a professional by hiring a local roofing contractor to do an inspection.
The Shingles. If you begin to notice multiple shingles beginning to curl, it may be a sign that they've reached the end of their lifespan. Additionally, keep an eye out for cracks in your shingles. Cracked shingles have the potential to lead to leaks -- and also speak to the overall age of the shingles.
Leaks. Once you start to encounter leaks in your home, it is imperative to call in a professional roofer. Leaks can lead to mold and rot, which can be very dangerous to both the health of the home and the home's occupants.
Your Neighbors. For the most part, neighborhoods undergo construction at the same time. This means that your neighbors' roofs are likely very close in age to yours. If you start to notice that a lot of your neighbors are replacing their roofs, it is probably time to call to schedule a roof inspection.
Moss. Moss might seem like a harmless or even somewhat attractive growth on your roof. Don't be fooled; Moss can pose much more than just cosmetic issues when it comes to your roof. It has the potential to trap moisture to the surface of your shingles. Over long periods of time, this can cause shingles to lose the effectiveness of their purpose to protect your home from heat and moisture.
It's a good idea to keep this list handy for regular inspections of your roof. If you are looking for roofing companies in Austin, Texas,start by contacting the professionals at Austin Longhorn Roofing for a consultation. Longhorn will work through a list of potential dangers, and give you a fair and honest price if a roof repair or replacement is necessary.