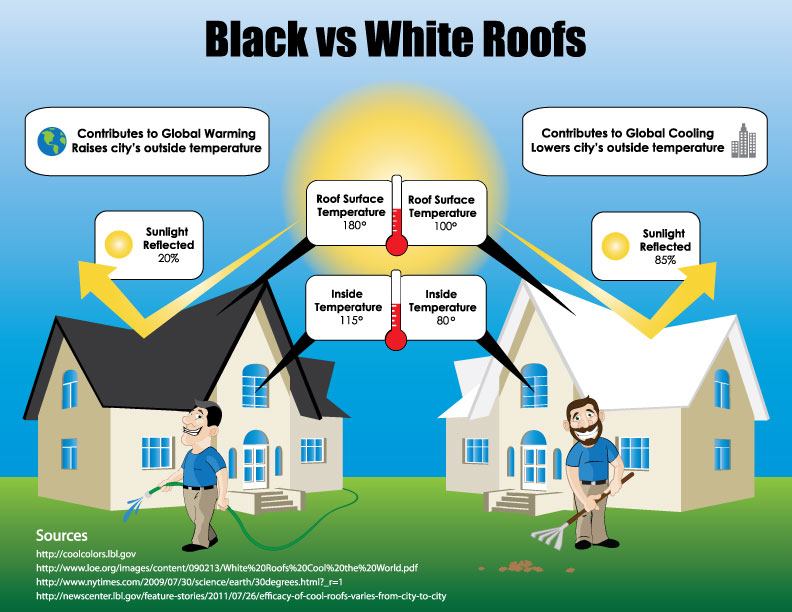 Infographic courtesy of DallasRoofing.com
Welcome to Longhorn Roofing's blog! We'll share the best tips, tricks, and info regarding roof repair and installation with the needs of Central Texans in mind. Come here for fresh insights on everything from making your home as energy efficient as possible to diagnosing roof problems.
Today we want to share a really great infographic comparing dark versus light colored roofs. Many people do not realize their choice of roof color can have a big impact on their lives and wallets. There is certainly more to it than simply choosing which color makes your house look best. Color can make a big difference to your bottom line by keeping your home cooler in the summer which in turn lowers your energy bill. It turns out that white shingles are energy efficient shingles. They also impact the environment and outside city temperature.
If you need help deciding which roof color is best for your home or business, we can help. Call us at (512) 982-6070 or click the button below for a free estimate.
Our Austin roofing experts are happy to bring out sample colors to you and discuss the pros and cons of different shingle types and colors.