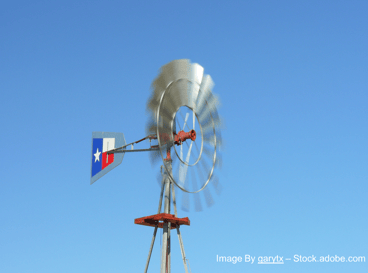 Fast-growing Round Rock is one of America's most livable towns. But if you want to fully enjoy the benefits of being a homeowner here by getting the most out of your living space in both the cold and hot weather, you should find a local Round Rock roofer you can trust with all your roofing projects.
Although the climate in Round Rock is usually agreeable, there is the potential for harsh weather in all seasons. Roofing manufacturers often that their roofs will last 30 years or more – as a Round Rock homeowner, you should plan for about 20 years. Regular roof inspections and maintenance ensure that you get more value.
Longhorn Roofing Is a Local Round Rock Roofer You Can Trust and Afford
If you go online to find a local Round Rock roofer, you will see plenty of listings. But only one team has been around for more than three decades. Odds are good that family-owned Longhorn Roofing has already helped your friends and neighbors with the best shingle and residential metal roofs in Round Rock.
At Longhorn Roofing, we pride ourselves on doing the job right the first time. Our wealth of experience means there are no surprises when you choose us. We always provide you with a free written estimate based on an on-site investigation of your roof's condition. You'll receive an easy-to-understand formal estimate before work begins.
We handle roof repair, roof replacement, and roof inspections in Austin, TX, and the surrounding communities. We are the local Round Rock roofer, one of the first companies here to introduce residential metal roofing. Now, homeowners all over Round Rock and beyond have chosen metal roofs for their durability, eco-friendliness, and built-in energy savings and conservation.
Longhorn Roofing has well-established relationships with top roofing manufacturers, so we can get the highest quality roofing materials at a discount and pass the savings on to you. We have worked with leading brands like GAF, Owens Corning, and CertainTeed to deliver the latest techniques in Round Rock roof repair and installation.
For Roof Replacement or Roof Repair in Round Rock, Choose a Local Round Rock Roofer
Don't trust any so-called Round Rock roofing contractor that goes door to door, especially after a storm. To get what you pay for, only a local Round Rock roofer will do. You can check Longhorn Roofing's reviews online: We have a 4.5 on Yelp and a 4.8 on Google. We also hold an "A+" BBB rating, with a 5/5 on those reviews.
I'm Tom Green, owner of Longhorn Roofing. We're proud to have been serving the community for over 35 years. To find out more or get started, contact us today by clicking on my image below.