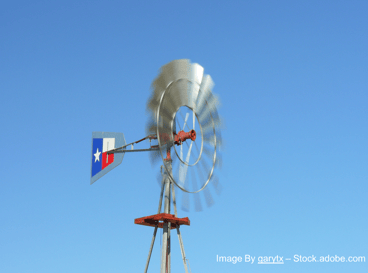 Fast-growing Round Rock is one of America's most livable towns. But if you want to fully enjoy the benefits of being a homeowner here by getting the most out of your living space in both the cold and hot weather, you should find a local Round Rock roofer you can trust with all your roofing projects.
Although the climate in Round Rock is usually agreeable, there is the potential for harsh weather in all seasons. Roofing manufacturers often that their roofs will last 30 years or more – as a Round Rock homeowner, you should plan for about 20 years. Regular roof inspections and maintenance ensure that you get more value.
Why Shingle Roofs Need Sound Round Rock Roofing Practices to Last Longer
It's striking to think about the fact that your Round Rock roof might last nowhere near as long as most roofing manufacturers claim. When you look at the facts, however, it makes sense. Roofing in Round Rock contends with intense summer heat and the potential for severe storms all year around.
The average shingle roof simply isn't built to manage the constant pressure.
And the older the roof is, the more quickly damage will tend to accumulate.
One major issue that reduces the lifespan of Round Rock roofs is extreme temperature swings. It can be 20 to 30 degrees hotter on your roof than it is at ground level. After a full day of sweltering heat, the temperature plunges during the night. This causes roofing materials to expand and contract rapidly.
Although you might think of this happening to metal, not shingles, the effect is actually more pronounced for a shingle roof. Plus, shingles can also face danger from below depending on your attic's ventilation. A well-ventilated attic helps protect the underside of the shingles from being baked by trapped heat.
With all this in mind, Round Rock roof maintenance is essential.
Ideally, you want to extend the life of your roof so that it lasts longer than the term of your mortgage. To do that, you need local Round Rock roofing professionals who'll be able to do everything possible to enhance your roof's quality. That means finding all the services you need "under one roof" (so to speak!)
Protecting your roof long-term will usually include all the following:
1. Regular Round Rock Roofing Inspections
Shingle roofing in Round Rock should usually get one inspection a year. It's a good plan to schedule this before the heat of summer rolls in. It's easier to get on your local Round Rock roofer's schedule, the project doesn't take as long as it would in bad weather, and you're protected in case storms threaten down the line.
2. Roof Ventilation Checks
If you're using your attic to store things – books, old furniture, or holiday decorations, for example – one of the easiest things you can do to help your roof is remove them. The next step is to make sure your roof is properly ventilated so that hot air won't get trapped. Trapped heat makes your air conditioner work harder!
3. Repair After Storms
Once a storm rolls through, check out your roof from ground level right away. If you see bruised, cracked, or missing shingles, it's time to call on a Round Rock roofing pro. Remember, any damaged area you see is now vulnerable to rain, which can penetrate to the underlayment and cause lasting issues. Acting fast is essential.
An hour or two of effort once a year can save you thousands of dollars compared to replacing your roof!
Longhorn Roofing Is a Local Round Rock Roofer You Can Trust and Afford
If you go online to find a local Round Rock roofer, you will see plenty of listings. But only one team has been around for more than three decades. Odds are good that family-owned Longhorn Roofing has already helped your friends and neighbors with the best shingle and residential metal roofs in Round Rock.
At Longhorn Roofing, we pride ourselves on doing the job right the first time. Our wealth of experience means there are no surprises when you choose us. We always provide you with a free written estimate based on an on-site investigation of your roof's condition. You'll receive an easy-to-understand formal estimate before work begins.
We handle roof repair, roof replacement, and roof inspections in Austin, TX, and the surrounding communities. We are the local Round Rock roofer, one of the first companies here to introduce residential metal roofing. Now, homeowners all over Round Rock and beyond have chosen metal roofs for their durability, eco-friendliness, and built-in energy savings and conservation.
Longhorn Roofing has well-established relationships with top roofing manufacturers, so we can get the highest quality roofing materials at a discount and pass the savings on to you. We have worked with leading brands like GAF, Owens Corning, and CertainTeed to deliver the latest techniques in Round Rock roof repair and installation.
For Roof Replacement or Roof Repair in Round Rock, Choose a Local Round Rock Roofer
Don't trust any so-called Round Rock roofing contractor that goes door to door, especially after a storm. To get what you pay for, only a local Round Rock roofer will do. You can check Longhorn Roofing's reviews online: We have a 4.5 on Yelp and a 4.8 on Google. We also hold an "A+" BBB rating, with a 5/5 on those reviews.
I'm Tom Green, owner of Longhorn Roofing. We're proud to have been serving the community for over 35 years. To find out more or get started, contact us today by clicking on my image below.
Beware of Scams When Choosing a Round Rock Roofing Company
Choosing a local Round Rock roofing company is one of the most valuable things you can do for your home.
Exactly what you're doing now is the vital first step: Go online and do your research!
Too many Round Rock homeowners get caught unprepared by Texas roofing scams. These scams usually take the form of going door to door to solicit business right after a storm hits. Because they're desperate to avoid serious damage, homeowners might be willing to work with unscrupulous characters.
No matter what they promise you, however, you can be sure they'll fail to deliver:
-Offering you a discount in exchange for paying in cash? The money is now untraceable.

-Offering an all-new roof for the cost of your insurance co-pay? This is insurance fraud.

-Offering to do the job faster than a reputable Round Rock roofer? Then they disappear!
Choose a Round Rock Roofing Company That Stands Behind Its Work
Choose a company that has the following:
1. A Website
Let's face it: In today's world, if you don't have a website, you don't have a business. Always check out the website and make sure it looks professional. But remember, this is only step one. Texas roofing scammers do sometimes have websites, branded vehicles, and even uniforms. That doesn't make them roofers!
2. Good Social Proof
Reviews are another cornerstone of a trusted local roofer. First of all, the date of the earliest review you can find is a good clue about how long the brand has really been active. Yelp and Google reviews can sometimes be attacked by competitors, so look for a Better Business Bureau rating for a more objective source.
3. Use of High-Quality Materials
Quality roofing materials are sourced directly from the manufacturer rather than picked up at a local hardware store. For example, you can get a metal roofing kit at Lowe's or Home Depot, but the metal sheets will not be precisely tailored to the dimensions of your home. The right fit is essential for preventing leaks!
4. Guaranteed Work
Roofing materials generally come with their own warranty direct from the manufacturer. On top of that, your Round Rock roofing experts can have their own guarantee of workmanship. If anything goes wrong with the installation of new shingles or metal sheeting, you should know exactly who to call!
5. Make Your Life Easier with Service
Your whole life shouldn't have to be on pause just because you need some Round Rock roofing done. Be sure you get complete answers to your questions along with a written estimate and scope of work. A clear project plan should be in place so you see precisely what to expect with no surprises.
There are plenty of Austin area roofers out there, so don't settle for less than the best. If a company is missing one of these five factors, skip them. And if you don't feel comfortable for any other reason, trust your gut!
Long-Lasting Round Rock Roofing with Residential Metal Roofs
Metal residential roofing is getting popular here in Round Rock!
Want to invest in terrific roof performance? Round Rock metal roofing is the answer. Not only does a metal roof last longer than even the best shingle roofs, but it also means performance no other type of roof can match.
Installed correctly, your metal roof can deliver amazing value for 40, 50, or even 60 years.
As Round Rock roofing projects go, roof replacement is a big deal. Even with a Texas roofing company that gets it done fast and right, you don't want to go into it without thinking things through. That being the case, it's a wise idea to discuss whether or not the performance advantages are worthwhile in your situation.
Lastly, here are four ways a metal roof changes the Round Rock roofing game:
1. Metal Roofing Is Designed to Resist Weather
Metal roofing is specifically designed to stand up against the harshest weather, no matter what that looks like in any given year. It is 100% fireproof. It prevents formation of ice dams that can weigh down and destroy ordinary roofs. Water skips right off, wind is virtually harmless, and even a direct hailstrike often leaves no trace.
2. Metal Roofing Rarely Requires Roof Repairs
Galvalume-coated metal roofing is virtually immune to corrosion, a major threat to earlier generations of products. On top of that, the standing seam style of roof encloses screws within a raised metal rib. This means the fasteners, which are the weak point in any roofing system, are completely protected.
3. Metal Roofing Reduces Your Energy Use
One of the biggest arguments in favor of metal roofing is its ability to reduce electricity use. It's true! Your roof can reflect around 50% of solar radiation that hits it. Surprisingly, this has the effect of making a home cooler in the summer and warmer in the winter. Your air conditioner works less and you stay comfortable.
4. Metal Roofing Looks Great
Don't think that you're dealing with old-fashioned metal roofing like you might see on a barn. Far from it! Your standing seam metal roof comes in dozens of different colors. You can choose to make a statement or blend in with a range of shades similar to popular shingle roofs. Plus, the seams add dramatic flair with their shadows.
Be Sure That Your Roofer Is In the Game for Good
Last, but not least, let's say a little bit about the importance of years in business.
Your Round Rock roofing project shouldn't be someone's "learning experience!"
Most Round Rock roofing companies don't last very long. In fact, new roofers generally shut down in the first three years. That's partly because it can be tough to make the leap from being really good at roofing to running a whole roofing business. They may have the skills, but they don't have the processes in place.
Unfortunately, that usually means customer service is the first thing to take a hit.
They may not know how to estimate big jobs correctly, so the price never comes out to what you expect. Knowing they have to fudge their numbers, they don't want to commit to anything in writing. Without that, they can't help you with insurance claims. And on and on it goes.
It's rare to see a roofing company with ten years of experience.