When it comes to metal roof repair Austin trusts, Longhorn Roofing strives to be the best.
Many homeowners who have their first-ever metal roof might not be familiar with maintenance issues that can crop up. One reason why is because metal roof repairs are so rare: As long as you have regular maintenance, your metal roof may last anywhere from 30 to 50 years.
However, there are a few issues you should keep an eye out for.
If you notice any of the following concerns, it's time to call for metal roof repair Austin loves!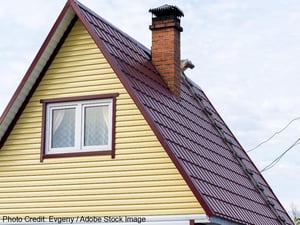 Elastic Buckling
Also known as "stress wrinkling" or even "oil canning," elastic buckling is noticeable thanks to visible waviness in flat areas of your metal roof panels. Steel, aluminum, zinc, and copper can all experience buckling, but it becomes less likely with thicker, higher quality material.
Leaking
As we all know, any type of roofing material can spring leaks. Leaks are less likely in metal roofing than most types of shingle roofs, however, because the strength and pitch of the roof lets most weather roll right off. Yet, leaks might still break out if snow is allowed to accumulate.
If you've had driving rain, heavy snow, or an ongoing pattern of ice freezing and re-thawing, then there's still a chance you may end up with leaks. Give your roof a quick once-over after any major weather events so you know whether you need to call a roofer.
Scratching and Scuffing
Scratching and scuffling generally takes place as a result of folks not taking proper care when they go up on the roof. It's critical to not only know what type of footwear to use, but also how to walk on the roof. Scratching before installation is a sign of manufacturer error.
Incidental Corrosion
Under good conditions, metal roofs should resist corrosion for their entire service life – 60 years. Austin homeowners love knowing that their metal roof is the last one they'll ever have to buy. In rare cases, some corrosion may occur due to improper coating on the underside of the panel. Cut edges can show some minimal rusting as well. You can reduce its appearance with lap flashing.
Damage from Dissimilar Materials
Metal roofing in contact with certain other materials may experience damage that wouldn't take place otherwise. For example, some metal roofing systems perform best when they are not in direct contact with copper, bricks, treated lumber, iron, or concrete.
When these unwanted contacts are made, rain can lead to a chemical reaction that slowly compromises the internal makeup of the metal. That means the contact point will gradually corrode. That, in turn, makes it more likely that weather will cause significant damage.
It's particularly important to choose metal roof repair Austin trusts because problems such as corrosion and dissimilar material damage is usually caused by oversights during roof installation.
When you choose the best team around, you can usually avoid these problems entirely.
To find out more, contact Longhorn Roofing today.