You see them on the roads and in your neighborhood, cross paths with them at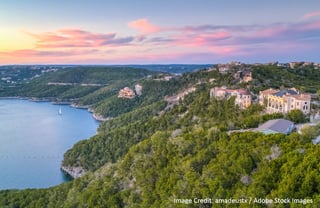 the supermarket and your favorite restaurant. Your friends and family have used them. Maybe you've met one yourself. They are roofers, and they are always ready to do the tough jobs.
At Longhorn Roofing, we've been around as well-known Austin Texas roofers since 1985. Over the last 30 years, a lot of things have changed in the roofing industry. We've seen trends come and go, but we're honored to keep building strong relationships in the community and high-quality roofs.
Keeping a company strong over 30 years requires dedication....as well as some other key personality traits.
Here are some characteristics that set the Longhorn Roofing team apart:
We Enjoy Working With Our Hands
For us, we see each new roof as a new challenge to complete, with pride. Getting from concept to execution means being comfortable with dozens of useful tools. We're willing to dive in there, ask questions when we need to, and never cut corners.
We're Not Afraid of Heights
Let's face it – we spend a lot of time on rooftops. Following the proper safety procedures minimizes the risk. Some of our best roofers still get a thrill from going up on the roof!
We Enjoy Learning How Things Work
A new roofer usually starts off as an apprentice and then graduates to a more experienced pro as time goes on and the roofer learns how to approach various situations. It takes many years to learn the various roofing concepts, materials and best practices.
We Want to Help Build Great Things
As roofers, we have a unique chance to help create something that's absolutely vital to our customers' homes. When a roof is well-made and installed properly, it's not just beautiful … it protects what matters most in life. A roof is a big investment for homeowners. We know this, and it's a big deal to us!
We Like Working With People
Roofers spend a good amount of time working with or for others. On our team, it's important to be able to give advice, take direction, stick to the plan, and improvise. Our customers come first, so when it comes to customer service, we go the extra mile to ensure that they're satisfied.
To hire Austin roofers who've been around the block a few times, contact Longhorn Roofing. We'd love to hear from you!