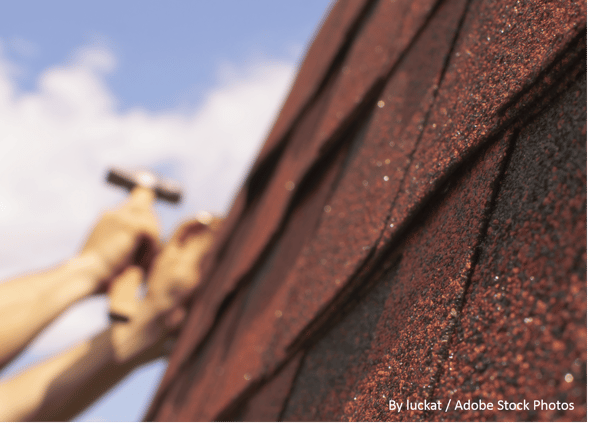 Between 106 degree summer days and below freezing winter nights, Central Texas roofing takes a heavy beating. Since your roof protects your investment in your home, trust the experts at Longhorn Roofing to fix it right when your roof is worn out or damaged.
Here are the services we offer:
Do you know if you need to replace your roof? At Longhorn, we specialize in providing the highest-quality Central Texas roofing replacements available.
Contact us for:
Roofing Evaluation: We will carefully assess your roofing needs and make sure that we uncover not only obvious damage, but also any hidden damage like dry-rot or damaged vents.
Insurance Assistance:

We will communicate with your insurance company and we will work with you to help you to choose a roof that you can afford.

Metal Roofing: Without a doubt, our 30 years of experience and 24-gauge panels are the highest quality available. And even better, we create metal roofs on-site. This means that our metal roofs fit perfectly on your home with our unique standing seam process that leaves no exposed screws, bolts or fasteners. It also means that your new metal roof can last anywhere from 35 to 50 years.
High-Quality Composite Roofing: If you choose composite shingles, we make sure your roof will last by using only top-quality shingles from name brands like Owens Corning, Atlas, and GAF. Moreover, our certified installers always do the job right.
Experienced Roofing Repair
Whether your roof has just been hit by a major hail storm, or you are concerned your aging roof may need to be repaired, Longhorn provides experienced experts for every job.
We offer:
Assessment Services: We will carefully examine your roof and property to see if there is any damage to the roof -- or any other structural problems with your home.
Roof Repair Advice: Our roofing experts have over two decades of roofing experience. We can help you understand choices so that you can evaluate your options, whether it be to repair an older roof -- or replace it.
Shingle Roof Repair: As needed, we can repair not only shingle roofing but also fascia, gutters, spouts, ventilation caps, ridge caps -- or any other structural damage.
Metal Roof Repair: We offer metal roofing repair and also on-site metal roofing construction.
Professional and Courteous Service
No matter what your roofing needs, we guarantee that when you contact us, Sandy, our office manager, will respond promptly and convey your concerns to the appropriate personnel.
Our professional services include:
Experienced experts to determine all needed repairs that impact your roof structure and water-tightness.
Employees who are bonded and insured as well as thoroughly vetted by background checks.
Workmen who are careful not to damage your landscaping and who meticulously clean up the work site.
For over 30 years, Longhorn has been serving Central Texas roofing needs in Austin, Hays County, Travis County and Williamson County. That means you can trust Longhorn if you need a roof evaluation, repair or replacement services.
Call us today at (512) 478-2500 to set up a free estimate, or click the button below to fill out a form.