When folks in Austin think about "metal roofing near me," Longhorn Roofing is the place to go.
If you go online and search "metal roofing near me," you'll find plenty of websites. But how do you know you have the real facts on metal roofing? Simple: Take it from the team with more than 30 years of experience.
Custom Metal Roofing is Key to Getting the Most Benefits
Custom metal Austin roofing systems are more popular than ever, and there are several roof kits for homeowners who want a DIY project. But don't be misled: While there are many things around the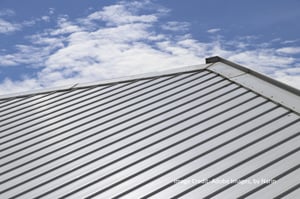 house you can do yourself, metal roofing installation is not one of them.
A prepacked metal roofing system won't give you the protection and performance you want, since it won't be measured to the dimensions of your roof. Customized metal roofing tailored to your home lasts longer and installs cleanly, preventing leaks.
What Kinds of Metal Roof Are There?
Any search for "metal roofing near me" will show plenty of metal roofing options:
Steel

: Steel is the strongest pick and offers great temperature resistance

Aluminum: Aluminum works well for those who want a recyclable material

Zinc: Zinc is an essential element in anti-corrosion coatings for metal roofs

Copper: Copper is much loved for its reliability, but is very expensive
Which is the best? Durable, high-gauge Galvalume steel is the longest-lasting, most effective option. Sure, aluminum is ideal for recycling, but wouldn't you rather your roof last longer? Going far beyond the average 20 years of shingle roofs, steel roofs can last 30, 40, or even 50 years.
Is Metal Roofing a New Concept?
Metal roofing has been around for ages. Until recently, however, it was most common in agricultural buildings. With the growing number of colors, it's possible to choose a stylish roof with the unbeatable benefits of metal.
What Kind of Metal Roof Offers the Best Value?
You'll get outstanding energy efficiency with virtually any steel roof, since they reflect solar radiation and make it easier to stay cool or warm as seasons dictate. Metal roofs are resistant to rain, snow, wind, fire, mold, and mildew. Pound for pound, standing seam metal roofs are strongest because they protect the seams, vulnerable points in any roof system. In short, metal is generally a better investment than a new shingle roof.
Find the best custom metal roofing near you by contacting Longhorn Roofing.