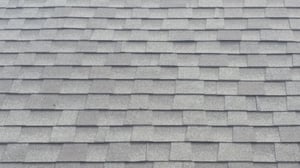 If you are in the process of replacing your roof or are putting one on for the first time, your contractor may ask you what type of shingles you would like to use. Of course, if you are not familiar with your options, this decision can be a bit harder. Here is a guide to help you compare the differences between these two types of shingles so that you can make the best choice for your home.
What are Dimensional Shingles and What Benefits Do They Include?
Basically, dimensional shingles are your regular asphalt shingles, but with a twist. They are designed to look more like the wood shingles used in the past. Sometimes referred to as laminated or architectural shingles, they come in a variety of different styles.
Benefits:
Greater life expectancy
A 110 mph wind warranty versus a 60 mph wind warranty for 3-tab shingles
Designer options to suit any style
Very popular making them readily available
Durable construction making them more resistant to harsh weather conditions
Camouflages imperfections in the roof
Well suited for the majority of roof pitches and type of roofs
Generally considered to be the more attractive option and may even be an HOA requirement
Manufactures warranty of 30 years or lifetime (depending on shingle brand)
What are the Costs?
They cost a little more than 3-tab shingles, but they have a longer lifespan, better wind warranty and improved appearance. They offer several valuable advantages. Like most good things in life, you get what you pay for. Typically, you can expect to pay 20% more for dimensional shingles. We can easily provide a quote on both types of shingles.
What are 3-Tab Shingles?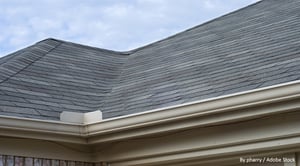 3-tab shingles are what most people think of when they picture roofing shingles. They are made of asphalt, but have more of a basic construction.
What are the Benefits of 3-Tab Shingles?
Budget friendly
Readily available
Many color options available to match any house color
Manufacturer's warranty of 25 years
Longhorn Roofing Recommendation
If your budget will permit, our years of experience leads us to recommend dimensional shingles for their overall durability, longevity and wind rating. Your roof is one of the most important parts of your entire home. If you are like most people, your home is your largest financial asset. Over the 15-20 year lifespan of your roof, the price difference between the dimensional and 3-tab shingles is minimal. We encourage you to consider a new roof as a long term investment that will provide you with years of service. Call Longhorn Roofing of Austin today to schedule a free estimate at (512) 478-2500 or click the button below to fill out a form -- and we'll get in touch with you shortly.