Georgetown is one of the most historic and beautiful cities in Texas. It's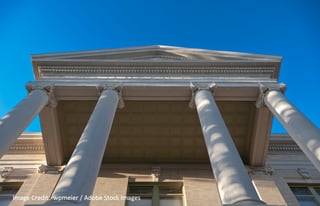 especially well known for the remarkable Victorian architecture that you can find in both residential and commercial buildings. But what happens when one of those great older structures needs a new roof?
No matter your home's age or what roofing problem you have, Longhorn Roofing can help.
We're aware that you have plenty of roofing companies to choose from in the Georgetown area.
Here's how Longhorn Roofing stands apart from the other companies out there:
Reliable and Reputable with a Name You Can Trust
With 30 years of service in and around the Georgetown area, there are few other roofing companies that can match our record of service. We are part of the Austin Chamber of Commerce and are accredited by the Better Business Bureau – with an A+ rating. Anywhere you look, you'll find reviews from our satisfied repeat customers.
Clarity from Start to Finish on Your Roofing Project
Longhorn Roofing offers complimentary estimates that start with a complete inspection. We want to be sure that the root cause of your roofing dilemma is identified and solved the first time. Unlike other roofing companies, we will always offer you a written estimate with the details of all potential costs. We can typically start the project as soon as you are ready.
The Latest Tools, Techniques, and Technology
Thanks to our long history in the greater Austin area, we have agreements with many of the top suppliers and manufacturers. You'll never have to sit around waiting for the right part to become available or come in. We hold professional certifications that can't be beat – and have the skills you need.
We Make It Easy to Get Your Job Done
Professionalism and customer care are important to us. We are the fastest around when it comes to working on storm damage and other insurance-qualifying incidents. We will even help you file your claim! Plus, we offer a variety of payment options to ensure your roofing job will never have to wait too long.
Contact the Trusted Name for Georgetown Roofing You Can Rely On
When you work with some other Georgetown roofing companies, especially those companies that haven't been around for long, you can't be sure of exactly what you'll get. At Longhorn Roofing, we provide the same excellent service every time. That's why so many of our customers come back again and again.
With Longhorn Roofing, you'll get experienced roofers who can get the job done right and fast so that your valuable time is never wasted. We hold full insurance -- including workers' compensation and liability -- so you can rest easy while our team is on your property.
If you've got a leak or other roofing problem, don't wait for Central Texas storms to turn that problem into a disaster. Waiting even a few days can make a simple roofing issue much worse.
Contact us today and put our expertise to work for you. We look forward to it!