Spring is when many Austin homeowners will be looking for roofing contractors.
Unfortunately, this is also the time of year where many unscrupulous characters pose as local roofing contractors. It's essential to know the best ways to find a professional you can trust.
These three tips will get you off to a good start: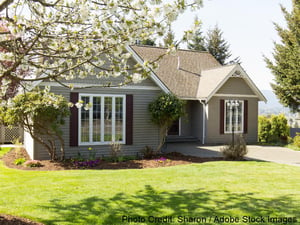 1. Remember: In Texas, Roofers Register Locally
There's no statewide licensing requirement for roofing contractors in Texas, but that doesn't mean there's nothing at all. Most cities have their own standards that all practicing roofing contractors must meet. Registration with the city enables authorities to verify insurance so that homeowners can make a claim against a company's bond if necessary.
This is important because, by and large, roofing fraudsters aren't very smart. They'll tell you that they're registered with the state and "don't need" any paperwork from the city. This is an instant tell. Not only should a contractor be willing and able to produce documentation for any city they can work in, but you can often look up these records online as well.
2. Be Careful About Door Knockers
By and large, most fake roofing contractors come directly to a target's door. More rarely, they may call on the phone. This is because they simply don't have anything that makes them look like a real business, such as a website or vehicles with a company sticker.
Door knockers strive to make a good first impression so their targets will believe them. They will probably seem like friendly, trustworthy people – and usually offer a "good deal." The problem, of course, is that the work will never get done!
You don't have to give door knockers any of your time, but there are some ways you can uncover a person's intentions on the spot. Asking for a business card, or even some basic questions about the proposed roofing job will often reveal a lack of knowledge.
3. Check the BBB and Other Reviews
The Better Business Bureau is trusted for a reason: It has been around since 1912.
In that time, it has helped millions of American consumers verify that they are working with companies they can trust. The BBB provides an extra layer of verification by vetting businesses.
As a private nonprofit, the Better Business Bureau maintains more than 100 offices across the U.S. and Canada. Accredited businesses are expected to adhere to the BBB Code of Ethics. A BBB affiliation allows consumers to access complaint records and dispute resolution services.
Of course, these days there are plenty of places where you can find business reviews. A site like Yelp, for example, can give you a snapshot of how well a business deals with the public. When you want to know a roofing contractor's trustworthiness, however, start with the BBB.
Longhorn Roofing, for example, has an A+ rating with the Better Business Bureau.
With 30 years of experience, Longhorn Roofing is a name you can trust. Contact us today for your free written roofing estimate.