If you're living in Austin, it's essential to have a year-round roofer's number saved in your phone.
A good roofer Austin TX customers can rely on should be able to get to your job, rain or shine, any time of the year. In fact, when the weather is worst, you need your roofer the most!
Why Should You Look for a Year-Round Roofer?
In general, you should get your roof checked out every 2-3 years for regular maintenance.
It's also important to be alert to the signs that your roof is in need of immediate attention.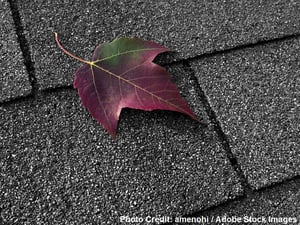 Problems with the roof don't always present as a leak or water damage that you notice right away. Issues can be subtle at first, such as problems with roof flashing that only develop into leaks if they are not attended to promptly.
You may not see your roofer every year, but there are many situations where you may need one:
Roof Inspections
It's a good idea to have a roof inspection done even during "off years" when no maintenance will be performed. You can get this done any time of the year, although fall offers cool temperatures that can simplify a wide variety of roofing procedures if they turn out to be needed.
Regular Roof Maintenance
When roof maintenance is done on a regular schedule, it can extend the life of your roof to 30 years or more. Plus, roof maintenance is often simple and inexpensive. For example, replacing a few damaged shingles may only take an hour or two, but the long-term savings will be worth it.
When regular maintenance is needed, it's best to schedule it before the summer and winter storm seasons. This way, your roof can be repaired and reinforced in time to bear the burdens of wind and snow accumulation – in winter, a small issue with your gutters could cause a roof collapse!
This is the biggest reason to seek out a year-round roofer Austin TX locals recommend. If you pick out an amateur, you'll end up paying out of pocket for substandard work (if the work gets done at all!)
Longhorn is the Year-Round Roofer Austin TX Flips For
At Longhorn Roofing, we have more than 30 years of experience with both commercial roofing and residential roofing in Austin, TX. We not only have the skill to handle your roofing project, but also to make sure that it gets done efficiently at any time of year.
We know that you don't want to wait around for days for your "year-round roofer in Austin TX" to show up. And when you have an urgent roofing problem, it's important you know exactly what help you're getting and when you can expect to get it. A written estimate and clear timetable are both vital.
To find out more or get started with an Austin roofer you can trust, just contact Longhorn today.