Whether they know it or not, people all over the world have gotten a glimpse of good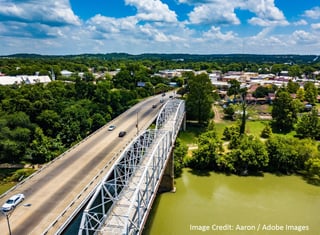 old Bastrop, Texas in pulse-pounding films like Friday the 13th and The Texas Chain Saw Massacre. In real life, though, the only thing "horrifying" about this town of 7,000 is the summer heat!
In a place where December reaches the 90s, you just can't afford problems with your roof. Luckily, Longhorn Roofing of Austin is a quick call away. We're the friendly Bastrop roofing experts, established in 1985.
Bastrop Roof Repairs and Replacements Are Easy with Longhorn Roofing
Here's what you can expect when you choose us as your Bastrop roofing experts:
The Best Selection of Roofing in Bastrop, and Beyond
No matter what kind of roof you want, we have it. Our composite shingle roofs are made from only the best materials and last a full 15-25 years. For those who want a more modern touch, our custom metal roofing is energy efficient, weatherproof, and resists algae, and moss. We also provide the latest eco-friendly and energy-saving designs.
Color, Style, and Energy Efficiency All At Your Fingertips
Your roof is a big part of how your home looks. With Longhorn Roofing in Austin, you never have to choose between materials, craftsmanship, and appearance. We offer you a full range of traditional and stylish colors and multiple shingle options. Plus, you can select energy efficient features that don't detract from your roof's beauty.
Texas Roofer Training and Certification You Can Count On
We install, repair, and replace roofs in Bastrop through years of industry experience – more than a century combined in one team. We are GAF certified, recognized by Owens Corning as a preferred contractor, and hold the Master Shingle Applicator designation from Certain Teed. No matter what your roofing challenge is, we're confident that we can help you!
The Highest Quality of Service and Free Texas Roofing Estimates
We all know what it's like to work with a company that just doesn't deliver on its promises. At Longhorn Roofing, you get reliability and excellence every time. Our roofers are pros who respect your time and your property. Our free project estimates are intended to give you the facts you need to make an informed roofing choice – and work can start as soon as you sign off!
Results That Bastrop Homeowners Can Truly Rely On
Longhorn Roofing's long history in Central Texas means we've probably served some of your friends and neighbors already. We have a coveted A+ rating from the Better Business Bureau and participate actively as a member of the Roofing Contractors of Texas, the top professional association for roofers in the state. We've earned an A rating with the discerning customers at Angie's List and were even honored with the prestigious Super Service Award in 2013.
If your roof needs work, don't wait. The sooner you start, the sooner we'll have a high-quality, cost-effective solution ready for you. To learn more, contact Longhorn Roofing today at (512) 982-6070 or fill out a form for a free estimate by clicking on the button below. We look forward to hearing from you!