Think about Cedar Park and you might think of Cedar Park Center, exciting amateur league sports, or the 400-year-old Heritage Oak Tree. But as a suburb of Austin, there's one more important thing you should think about, too: finding a roofer you can trust!
As is the case elsewhere in Texas, there's no state-level licensure required for Cedar Park roofing. Just about anyone can claim to be a roofer in Texas! That can be bad news when you need roof repair in Cedar Park – especially if it's storm damage repair.
Cedar Park Roofing You Can Rely on With Longhorn Roofing
At Longhorn Roofing, we've been doing Austin and Cedar Park roofing successfully since 1985. With hundreds of 5-star reviews including 4.8 on Google and 5/5 at the Better Business Bureau, we know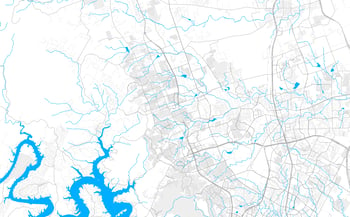 exactly how to do the job right the first time.
1.) Shingle Roofing
Shingle is still the most common form of roofing in Austin and throughout most of Texas. A shingle roof is reliable and easy to care for, but it requires regular maintenance. Any time you notice problems with your shingles, the affected shingles should be replaced to prevent future leaks.
Shingle roofing repair may take as little as an hour, but it is important to get it done before the situation gets worse. Once a shingle is weakened, water can infiltrate into the waterproof membrane. Ultimately, it may penetrate the structural elements of the roof.
Roof repair and annual roof inspections are only the beginning with Longhorn. We can also perform a complete roof replacement. A new roof will add value to your home and lower your cost of ownership.
2.) Residential Metal Roofing
Here at Longhorn, we were among the first to introduce residential metal roofing in Austin. These metal roofs aren't like barns or anything else you've ever seen. They're strong, stylish, and reflect about half of all solar radiation that strikes them. That will seriously reduce your summer heating bill!
Installed correctly, a Cedar Park metal roof can last 50 years or even more. It requires less maintenance than a shingle roof and resists fire, mold, and mildew. Plus, it stands up to the harshest hail and usually gets only cosmetic scratches.
To learn more about Cedar Park roofing you can trust, contact us today.
Image credit: netsign