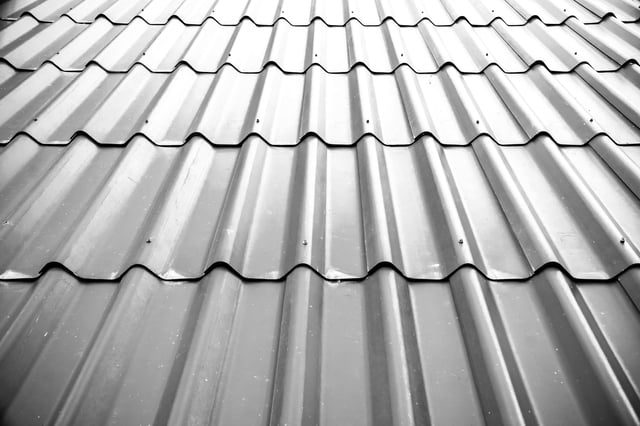 By © charcomphoto / Adobe Stock Images
If you're caught outside during the Austin summer wearing dark colored clothing, you'll probably regret it. Just as dark clothing can absorb heat, darker roofing materials take in and hold heat, reading as hot as 150 F -- or higher. Cool roofing is designed to reflect sunlight and can stay up to 30% cooler, saving you money on air conditioning while making your home more comfortable on the inside.
Here are a some interesting facts about cool roofs as we enter into the summer months:
Cool Rooftops Benefit Buildings
Nearly any building in Central Texas (or in other similar climates) will benefit from cool roofing choices because:
Air conditioners don't have to run as frequently or as hard.
All spaces covered by the roof will be cooler, including garages, patios, and attics.
Decreasing the roof temperature often extends the life of the roof.
Inside air temperatures will remain more constant and air conditioning will work better.
Cool Rooftops Benefit the Environment
People in Austin care about the environment. Putting a cool roof on your home or commercial building can make it much more sustainable. Additionally, cool roofing benefits everyone because it can:
Reduce the urban heat island effect.
Make cooler air around a home, which benefits plant and animal life.
Reduce the peak energy use of your home.
Require less energy to cool, thus reducing your home's carbon footprint.
Types of Cool Rooftops
There are several different ways for a roof to be made cool.
Here are some examples:
Metal Roofs: Many types of "cool" metal roofs are available; painted metal roofs are excellent reflectors and thermal emitters.
Cool Shingles: From specially coated granules to asphalt shingles -- there are many options to reflect the sun's heat more efficiently.
Low-Sloped Roofs: Installing reflective membranes or granules to low-sloped roofs can make a roof cooler.
Should You Install a Cool Roof?
It is more cost-efficient to replace an older roof in poorer condition with a new, cool rooftop. If your roof needs replacing, you should consider the benefits of cool roofing.
What About Cost?
Cool roofs don't necessarily cost more than standard roofing, and the installation and maintenance will be the same as any other roof. Some cool roofing options may be more expensive but the energy savings may make that choice better in the long run.
If you are considering replacing your roof, you might want to consider energy efficient materials. To find out the best choices for your home or commercial building, consult the experts at Longhorn Roofing. With over 30 years of experience in the Central Texas area, the professionals at Longhorn Roofing will be able to assess your building and help you choose the best option for your situation.