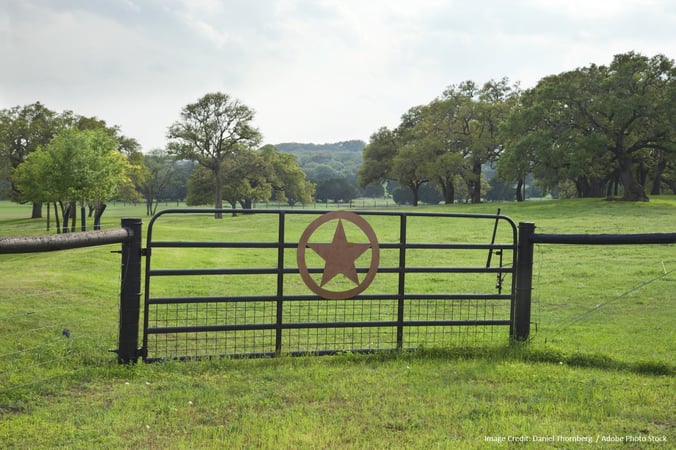 Dripping Springs Roofing
As the Gateway to the Hill Country, Dripping Springs is a wonderful place to live. However, no property in Central Texas, no matter how lovely, is exempt from the tough weather that hits our homes and businesses. Storms can batter your roof and let water in that damages your structure. If the last weather front or old age has you concerned about the condition of your roof, consider consulting a professional.
Here is how to make a good choice:
Look for a Good Reputation
Does the company have good reviews on Yelp and Angie's List? A roofing installation is an important and costly home maintenance project and you want to make sure the company you hire has a proven track record.
Longhorn Roofing has been working in Dripping Springs and the surrounding area for over 30 years and has:
Memberships in local and state professional associations
Pledged to be environmentally friendly with Owens Corning
Consider Customer Service
Does the company take customer satisfaction seriously? You want to be happy with your finished roofing project, but you also want the process to be pleasant and as painless as possible.
At Longhorn Roofing, we realize that customers are the lifeblood of our business and show them respect by:
Cleaning up your property
Keeping them informed about the entire roofing replacement or repair process and timeline
Not pressuring them to make a certain choice, but giving them all their options — including the pros and cons of each
Helping them to understand how to work with their insurance companies
Make Sure You Have Top-Quality Options
Longhorn Roofing knows customers want choices, so we offer many options from top manufacturers like Owens Corning, CertainTeed, and GAF.
We also offer on-site, custom-made metal roofing. While the primary job of your roof is to keep your property safe, you also may want to consider how a new roof can upgrade the style of your home by using:
A different color of traditional tile shingles
Energy-efficient shingles
Dimensional shingles that offer the safety of composite, but that have the appearance of slate or shake shingles
Contemporary metal roofing
What to Expect from Dripping Springs Roofing
If you have ever purchased a roof before, you know that roofing manufacturers make some big claims. It is not out of the ordinary for them to advertise a roof that lasts 30 years. While that may be true in some cases, it is not the norm here in Central Texas. A Dripping Spring shingle roof will usually last around 20 years.
There are two keys to making sure your Dripping Springs roofing system lasts as long as possible:
Quality installation by trusted Dripping Springs roofers

Regular maintenance, including an annual roof inspection
If a shingle roof is damaged in bad weather, it is actually very easy to restore it, in most situations. Any damaged or lost shingles must be replaced as soon as possible. During the replacement process, a good Central Texas roofer will also check the waterproof layer underneath for any signs of damage that must be dealt with.
Prompt repair of a damaged roof is essential. Luckily, it can usually be done in a matter of hours.
If your roof is damaged, be sure to call up your favorite Dripping Springs roofer right away to get on the schedule. Especially after a storm, reputable roofers can see their schedule fill up fast. Don't be tempted to use a service you have never heard of, and never pay in cash for your roofing project.
It is very unusual to end up needing to replace your entire roof after a single storm. The longer your repair work waits, however, the more likely replacement gets. Every damaged or missing shingle represents a weak point that water can penetrate. If the waterproof membrane gets saturated, the roof's structural elements can rot.
Before doing any work on your roof, your roofing team will assess its condition and provide you with a written estimate and scope of work. This information tells you exactly what will happen, when it will happen, and what you can expect to pay. It is one of the biggest signs of truly professional roofing in Dripping Springs.
Shingle Versus Metal Roofing in Dripping Springs
If it is getting toward time to replace your roof, consider metal roofing in Dripping Springs.
Dripping Springs residential metal roofing offers you a completely different experience compared to the shingle roofs you are most familiar with. Not only do they provide an all-new modern aesthetic, they also have some truly striking performance characteristics that no other roofing can match.
For most Central Texas homes, metal roofing is the most durable form of roof available. It can not only last the quoted 30 years, but 40 and beyond. That alone represents a savings of thousands of dollars, but it is really only the beginning. Repair work on a metal roof is rarely needed, and when it is, it is simple and affordable.
Metal roofing is best known for the way it can improve the energy efficiency of the whole home. Installed well, the roof reflects about 50% of solar radiation that strikes it. This keeps you cooler in the summer and warmer in the winter. It also means that your air conditioning unit will not need to run hard to change the temperature.
Last but not least, a residential metal roof in Dripping Springs is highly resistant to the weather. Rain, snow, and hail run right off. The roof is designed to prevent the development of ice dams that can lead to accumulated snow weighing down and damaging the roof. It is also resistant to mold, mildew, and fire.
If you are interested in knowing more, Longhorn Roofing can help you discover metal roofing.
Seasonal Concerns for Your Dripping Springs Roofing Project
Central Texas roofers are often asked when it's the best time to re-roof. An experienced roofing team is ready for anything, so you don't need to worry about scheduling your work at a certain time. Still, you'll benefit most if your annual roof inspection takes place before the high heat of summer.
Getting your inspection done before the summer storm season ensures you are more likely to get through any rough weather without a scratch. And since it can be 30-50 degrees hotter on the roof than it is at ground level, this also makes the job faster and safer for your roofing team.
No matter the time of year, it is crucial to get roof repair done as soon as you need it. If you are planning to use your insurance to help you cover the cost of repairs, bear in mind that most insurance policies require you to take steps to avoid the damage getting worse. That usually means putting up a weather-proof tarp.
In all weather and any roofing challenge, Longhorn Roofing is here to help you and your roof thrive.
Contact Longhorn Roofing Today!
Do you have a concern about your Dripping Springs roof? Call Longhorn Roofing to schedule a complimentary consultation with one of our roofing professionals.