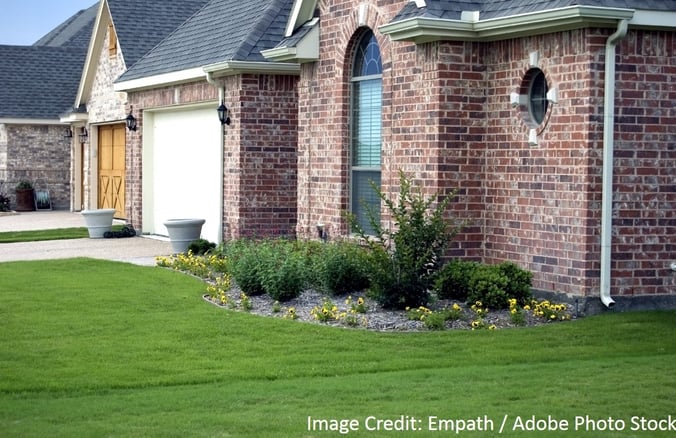 Round Rock Roofing
Did a recent storm damage your roof? Or perhaps you are just wondering how much a replacement for your old roof would cost? If you're looking for roofing companies in Round Rock, TX, choose one that's been around for some time. Houses in Round Rock face a lot of tough Central Texas weather conditions. Longhorn Roofing is a Round Rock Chamber Investor and a long-time local roofing expert.
Here are a few reasons to consider Longhorn Roofing as one of your first choices when it comes to a roofing contractor:
We're Trustworthy
If you look at our Internet reviews, you will find out what our customers say. Essentially, they can trust us with giving them the best advice for their situation, knowing that we're not just pushing a particular product or service. Having been in business in the Central Texas area since 1985, we know that satisfied customers bring us a good reputation and recommendations. And that's why we always put our customers' needs first!
We're Affordable
Your roof is the first line of protection for your home. We want to make sure that you get high-quality roofing materials, as well as expert installation.
However, Longhorn knows that you also don't want to pay for what you don't need. Here are some aspects of our customer-service-first way of doing business:
We help customers work with their insurance companies
We explain all of your options, clearly, and give you the pros and cons of your choices
We use a variety of different products from top manufacturers
We are industry-certified installers, which means that you'll receive the longest possible warranty on your new roof
We're Experienced
The truth is that your roof is only as good as the installation. Our professional installers have many years of experience, and:
Custom-make standing seam metal roofing on site from 24 gauge Galvanized metal.
Offer Energy Star roofing choices and roof ventilation.
Use environmentally-friendly roofing techniques, and never deposit shingles in landfills.
Can personalize your roofing solution with options like dimensional shingles and special energy efficient "cool" roofing shingles.
We're Customer-Service Oriented
As a small business owner, Tom Green's philosophy is that each client deserves respect, courtesy and prompt service. Every employee seeks to meet Round Rock roofing customers' needs and provide you with the roofing solution that fits you best. When you call our offices, you will probably talk with our office manager Sandy who will be happy to talk with you and make sure that you get the information you need quickly.
We Offer All the Latest Roofing Materials and Technologies
In the world of roofing companies Round Rock has plenty to choose from, but just one brand helped introduce residential metal roofing to the Austin Area – Longhorn Roofing. You can only get the most from metal roofing when it's installed by experts, and our team knows metal roofing inside and out.
Round Rock metal roofing has the potential to last 30, 40, or 50 years with appropriate maintenance. Due to its reflective qualities, it can keep your home cooler in the summer and warmer in the winter. That translates to lower energy bills, which offset the cost of installing a metal roof in Round Rock.
Our team members are always sharpening their skills with continuing education. As a GAF Certified Master Elite roofing contractor, we are one of the few roofing companies Round Rock can always count on to have the best roofing materials at the lowest prices in the area.
No Surprises or Hidden Fees When You Work with Longhorn Roofing
The work that actually gets done up on the roof is only one part of being a great local roofer in Round Rock. Roof repair is a complex project that needs to get done on time and on budget. Roof replacement is even more demanding. We always make sure everything goes smoothly for you.
Before you choose a Round Rock roofer, you'll want to check out your options. Beware of "rock bottom" prices. These are usually offered by newcomers who underestimate their materials and labor costs, then end up charging you more when things don't go according to their (very optimistic) plan.
With thousands of successful roofing projects over more than 30 years, Longhorn is one of the roofing companies Round Rock comes back to again and again. We put everything in writing upfront and never push you to make an immediate decision. Our job is to help you go forward with confidence.
All the Roofing Services You Need in One Place
Here in Round Rock, it's important to have a trusted roofer's number saved to your phone. No matter if it's hail or other storm damage, roof replacement, or just an annual inspection, Longhorn Roofing does it all. Want to extend your roof's life and get real peace of mind? You can schedule your annual roofing inspection and maintenance in advance and leave the rest to us.
Round Rock Roofing Experts
Longhorn Roofing takes pride in offering Round Rock residents the best roofing repair and replacement services at costs they can afford and with service that no one can duplicate!
If you're interested in a complimentary estimate, call us today at (512) 478-2500 or click the button below to fill out a form.